CALENDAR AND BUS SCHEDULES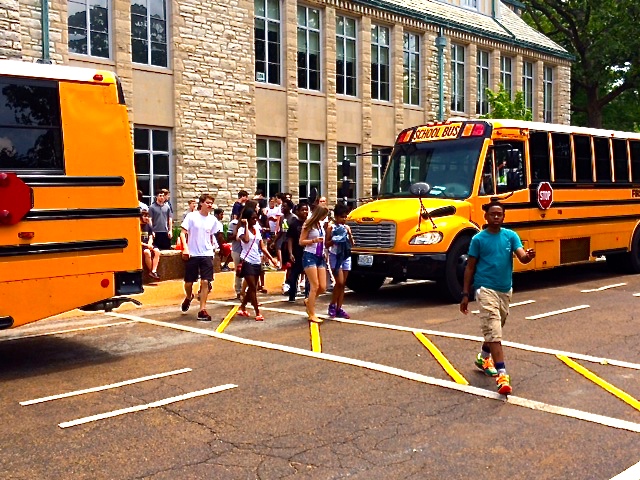 CLICK HERE to view the Saturday Session schedule
2017 Saturday Session Bus Schedules
2018 Aim High Calendar
January
Recruitment begins. New Student Application (to be completed by student and parent) and Student Nomination Form (to be completed by teacher or counselor). Applications accepted through late March. Students from second priority schools (other than SLPS, Normandy and Ritenour) should submit early!
April
Early April – First Round Admissions Cut-Off
Mid April – First Round student acceptance letters mailed
May 
Aim High New Family Welcome Orientation – TBD, dates vary by campus and will be shared in your acceptance letter.
May 20 – All Aim High Picnic at Tower Grove Park, Turkish Pavilion – Sunday, May 20, 2018 – 1 – 4 pm. Bring family! All of our Aim High community is welcome: new families, returning families, alumni, TAs, staff, board and supporters! This is a casual picnic gathering with lots of connections, some great food and a bit of program information.
June

Friday, June 15, 2018 –  Summer Program begins
July 4 – No program
July
Friday, July 20, 2018 –  Last Day of Program