Aim High is the premier program for facilitating equitable access to opportunities that advance academic and social emotional growth for middle school youth throughout the St. Louis region.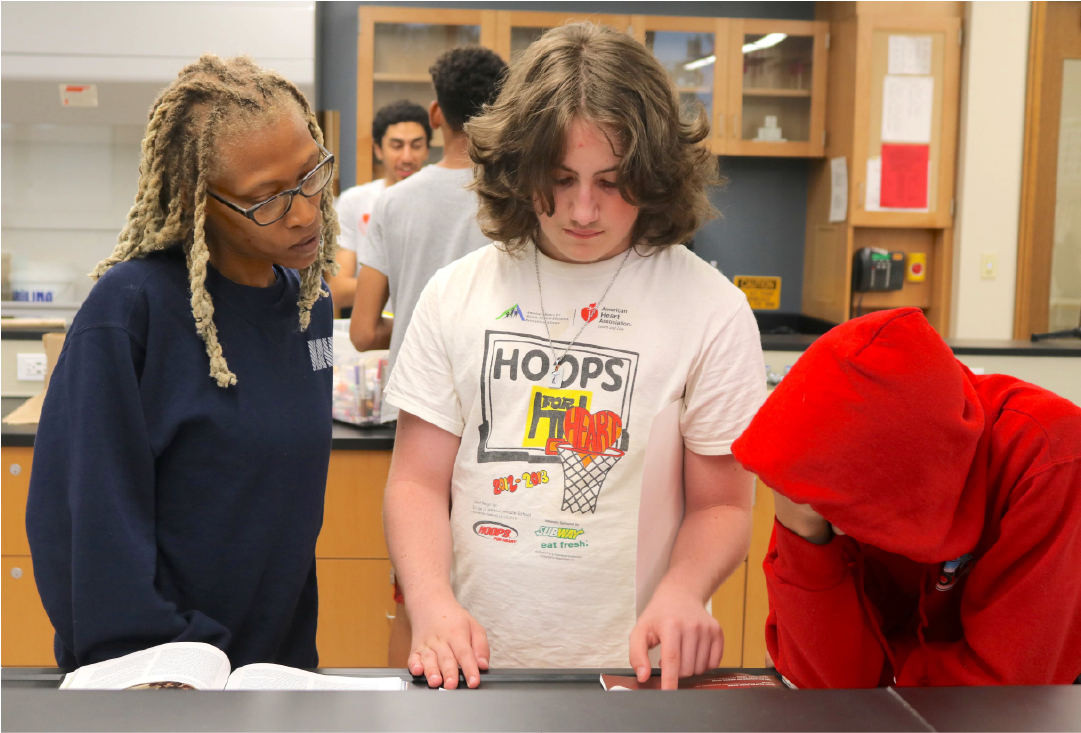 Teaching at Aim High can refresh your passion for education. The classrooms are small and staffed with teaching assistants. We welcome educators who want to move beyond worksheets and lectures to get kids out of their seats, their hands and heads and hearts into their lessons and enjoy the creative approach to learning.
7 hours daily, 25 days June – July, plus pre-program trainings; additional opportunities to engage students one Saturday per month (hours 9 am – 12 pm) September – April. Applications for open positions are currently being accepted.
TEACHER APPLICATION
(Closed for 2023 year)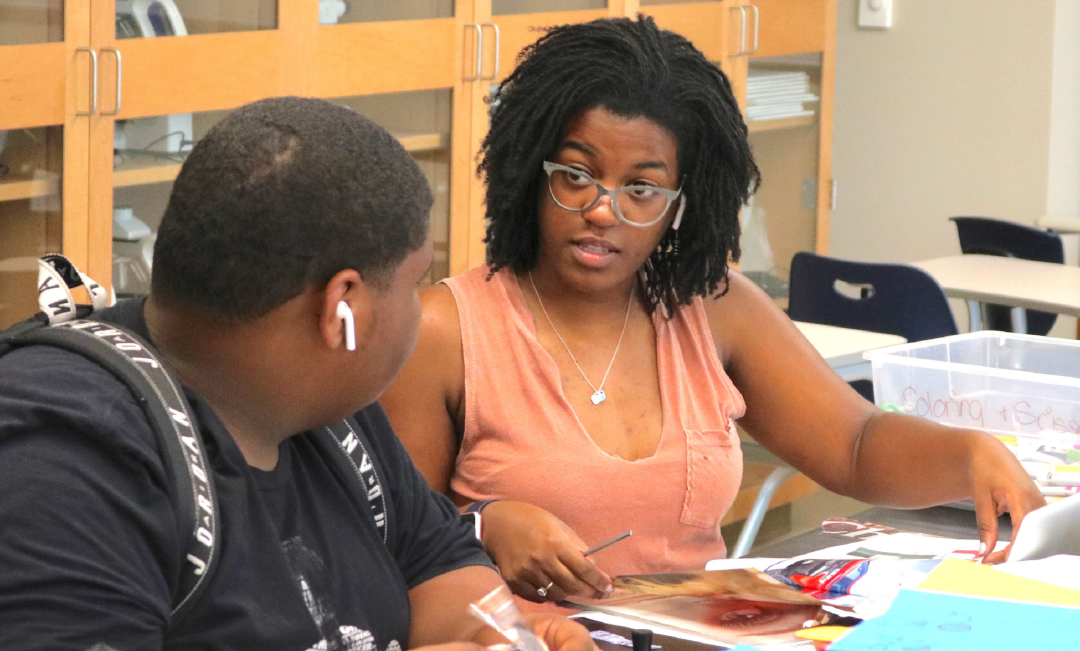 VOLUNTEER TEACHING ASSISTANTS
High school students from host institutions, other local schools and program graduates can volunteer to serve full-time during the 5-week Aim High program as teacher assistants. In this role, volunteers will support teachers in the classroom through a variety of tasks, such as working with individual students, leading small groups, providing tutoring, preparing materials and even teaching some lessons. Teacher assistants also help supervise during lunch, lead physical fun and help with various electives, such as dance, journalism or art. Students will earn more than 150 volunteer/service hours for full summer participation.
QUALIFICATIONS:
be entering the 10th grade or higher

be willing to commit to the full 5-week program including pre-program training as required

demonstrate a high level of responsibility and maturity
PAID TEACHING ASSISTANTS
Aim High offers a limited number of paid teaching assistantships each summer. These positions serve as group and program leaders among their TA peers, with additional leadership and supervisory responsibilities. To qualify for a paid teaching assistantship:
have volunteered 1 or more years as an Aim High teaching assistant
have graduated high school and/or currently enrolled in college
be willing to commit to the full 5-week program including pre-program training
TA Applications are CLOSED for the 2023 Session
Administrative and Site Leadership Positions
Aim High seeks, talented, creative and passionate people to support our program operations. Please click the links below to learn more about our available positions and ways to apply. We look forward to meeting you!