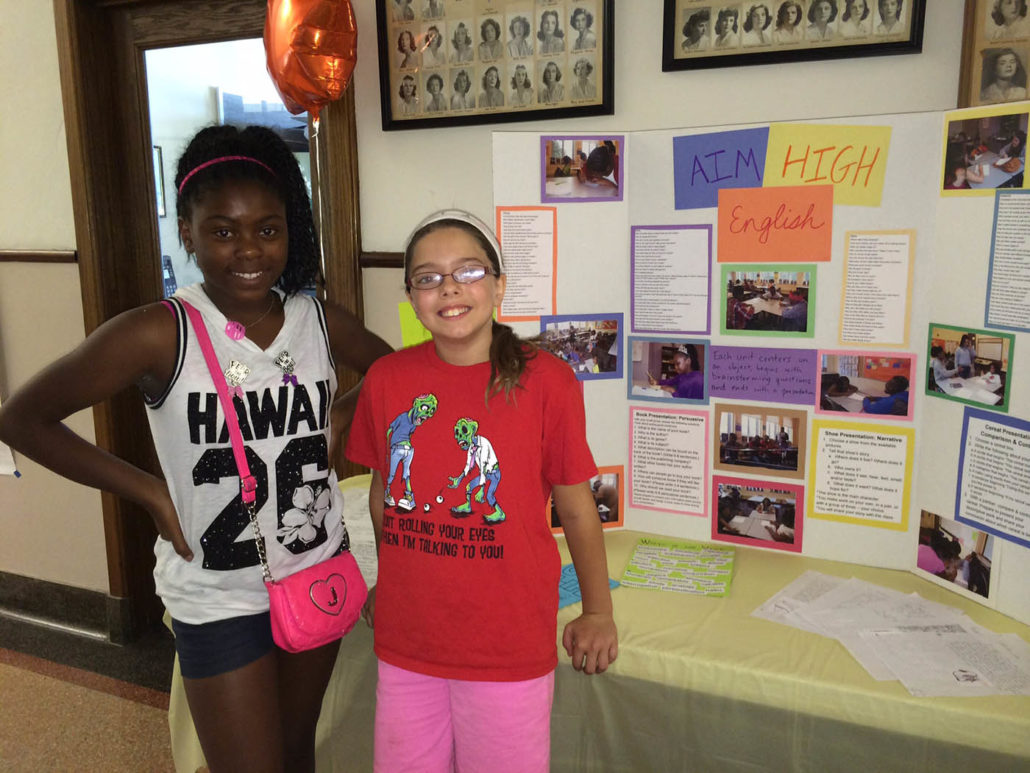 Aim High enrolls students through a comprehensive nomination and application process. In general, we look for students who:
Are finishing 5th grade and entering the 6th grade in the fall. We occasionally admit qualified students finishing 6th grade and entering 7th grade in the fall;
Are average performing academically (B-C average students) with potential to achieve at higher levels;
Have a good attendance record;
Have one or more adult caregivers who will support their full 4-year participation in the program;
Preference for those who qualify for the free or reduced meal program;
Preference for first generation college students (neither parent completed a 4-year post secondary program of study)
First Priority is given to students applying from a school within our 3 primary recruitment school districts: St. Louis Public Schools, Normandy School District and Ritenour School District.
Second Priority consideration is offered to 5th grade students applying from other private and public schools in the St. Louis area and outside our primary recruitment districts. Admissions decisions are made based on eligibility and available space once First Priority admission decisions have been made.
Aim High accepts between 150-170 new students each summer among the three campuses. New students are enrolled each summer and not during the school year portion of the program. They are typically assigned to a campus based on their recruitment school location, but changes can be made at the director's discretion.
Once a student becomes part of the Aim High Family, full participation is expected for all 4-years of the program, including regular attendance at the Saturday Sessions during the school year. Students who do not attend regularly may be dismissed from the program in order to allow the participation of another student who will take advantage of the full scope of this opportunity.