Aim High is a unique blend of rigorous academics, cultural enrichment and community building. By partnering with a wide array of schools, including both our host institutions and partner districts, we bring together teachers, students and citizens from all over the St. Louis metro region to create a diverse, lively community that feels more like a family.
Why should you choose Aim High?
TOTAL ENROLLMENT OF STUDENTS
DAYS UNTIL AIM HIGH JUNE 17, 2022
Aim High's 2022 Summer Program will take place from June 17 – July 22!
The 4-year Aim High program is intended to support a holistic learning experience for our middle school Achievers, opening the doors to new people, new environments and new ideas. The foundation of the program is a five-week summer program with Saturday morning sessions during the academic year.
Most students are recruited and enter the program in the summer prior to their 6th grade year graduating as rising 9th graders. Students do not have to reapply each year, so long as attendance is consistent.
Want to learn more? Check out our 2021 Recruitment video!
Community
Aim High brings together staff, TAs and students from across the region. Our host institutions, John Burroughs, Priory, and provide faculty and TAs, while our teachers come from both public and private schools in the St. Louis area.
VALUES
Every element of the Aim High community is intended to model and encourage positive behaviors and character values. From responsibility sharing at lunchtime to good sportsmanship at physical fun, we foster and recognize these values:
Excellence
Respect
Self-confidence
Determination
Initiative
Ability
Fun!
Learning
The Aim High curriculum is based on key state standards and designed to strengthen the students' skills in the core courses of language, history, math and science. 
Enrichment
While academics are the cornerstone of what Aim High provides, our intent is to support the growth and development of the whole student. Enrichment services include:
College and Career Fair
Arts Assembly
Guest Speakers
Yearbook writing
Journalism
Physical fun
College visits
Field Trips
Talent Show

and so much more.
AIM HIGH WELCOMES APPLICATIONS FROM ALL ST. LOUIS AREA ACHIEVERS!
It is important that the student carefully and thoughtfully complete their portions of the application. Parents are encouraged to support their effort and are required to limit their work to the parent sections only. 
WE LOOK FOR STUDENTS WHO:
Are currently in 5th grade and will be entering 6th grade in the fall. We occasionally admit rising 7th graders.
Achieve As, Bs and Cs on their report cards
Have strong records of attendance
Have one or more parent or caregiver who will support their 4 year attendance
Preference is given to students attending one of Aim High's partnering school districts: St. Louis Public Schools, Normandy Collaborative Schools, University City Schools, and Ritenour School District Schools. Preference is also given to students who would be first-generation college students (neither parent completed a 4-year program of study at a post-secondary institution) and those who qualify for free and reduced meal programs.
Aim High admits approximately 120 new students per year. Applications are reviewed once a year in April for admissions beginning that summer. One of the two host campus sites will be assigned to each student based on their home school.
2022 APPLICATION TIMELINE:
APPLICATIONS FOR 2022 ARE OPEN!
2 Weeks Post-Application – Rolling Acceptance – Acceptance notices sent to families on a rolling basis. 
May – New Family Orientation – details mailed to accepted students and families
June 17 – First Day of Aim High
ALL APPLICATIONS MUST INCLUDE:
A Student Nomination Form completed by their primary teacher, principal or counselor.
Current report card – upload into online application or submit with written application
IEP (if applicable) pages that discuss diagnosis and accommodations – upload into online application or submit with written application
Summer Food Program Form must be completed, signed, and returned by mail, fax, email or brought by student on the first day of the program.  
If you have previously been admitted to Aim High, please complete the Returning Student Form so we know your intent to return for the summer. Please provide your most updated contact information so we can communicate appropriately with you and your family regarding upcoming Aim High activities.
All returning students must also complete the summer food program form. Please print, complete, sign and return via mail, fax, email, or bring it on the first day of programming.
While we would prefer you to complete your application online using the online form, we understand that isn't always possible. If you would prefer to download a copy of the PDF and mail that into us, you can find a PDF version of the application here. 
Throughout the school year, we provide Saturday sessions once a month to enrich student learning and re-connect the Aim High family. These sessions last for three hours (9am-noon) and range from homework help and tutoring, to college visits to cultural enrichment field trips.
SATURDAY DATES FOR SPRING 2022
Saturday, September 10, 2022
Saturday, October 8, 2022 
Saturday, November 12, 2022
Saturday, December 10, 2022
Saturday, January 14, 2022
Saturday, February 11, 2022
Saturday, March 11, 2022
Saturday, April 8, 2022
Saturday, May 13, 2022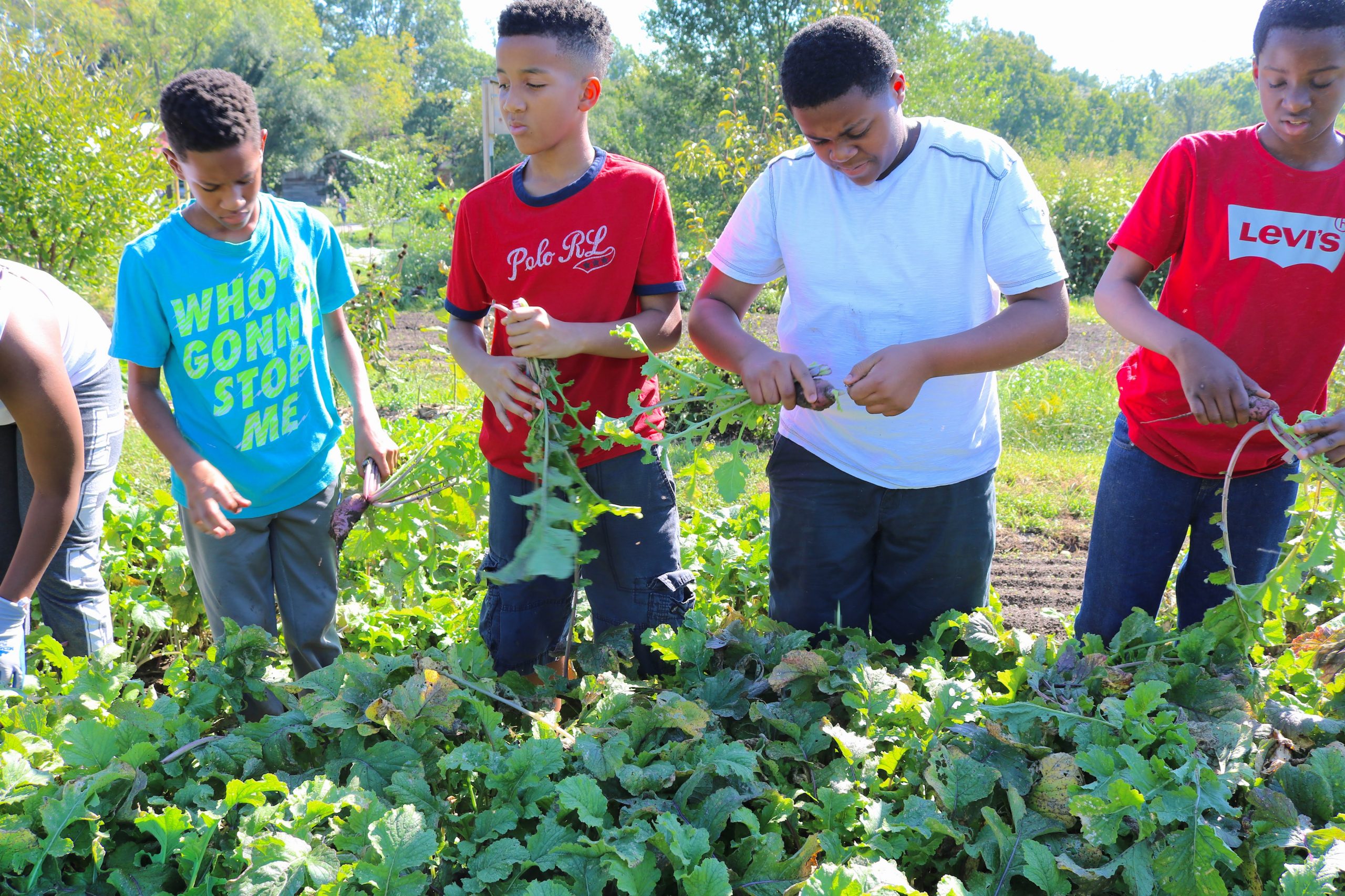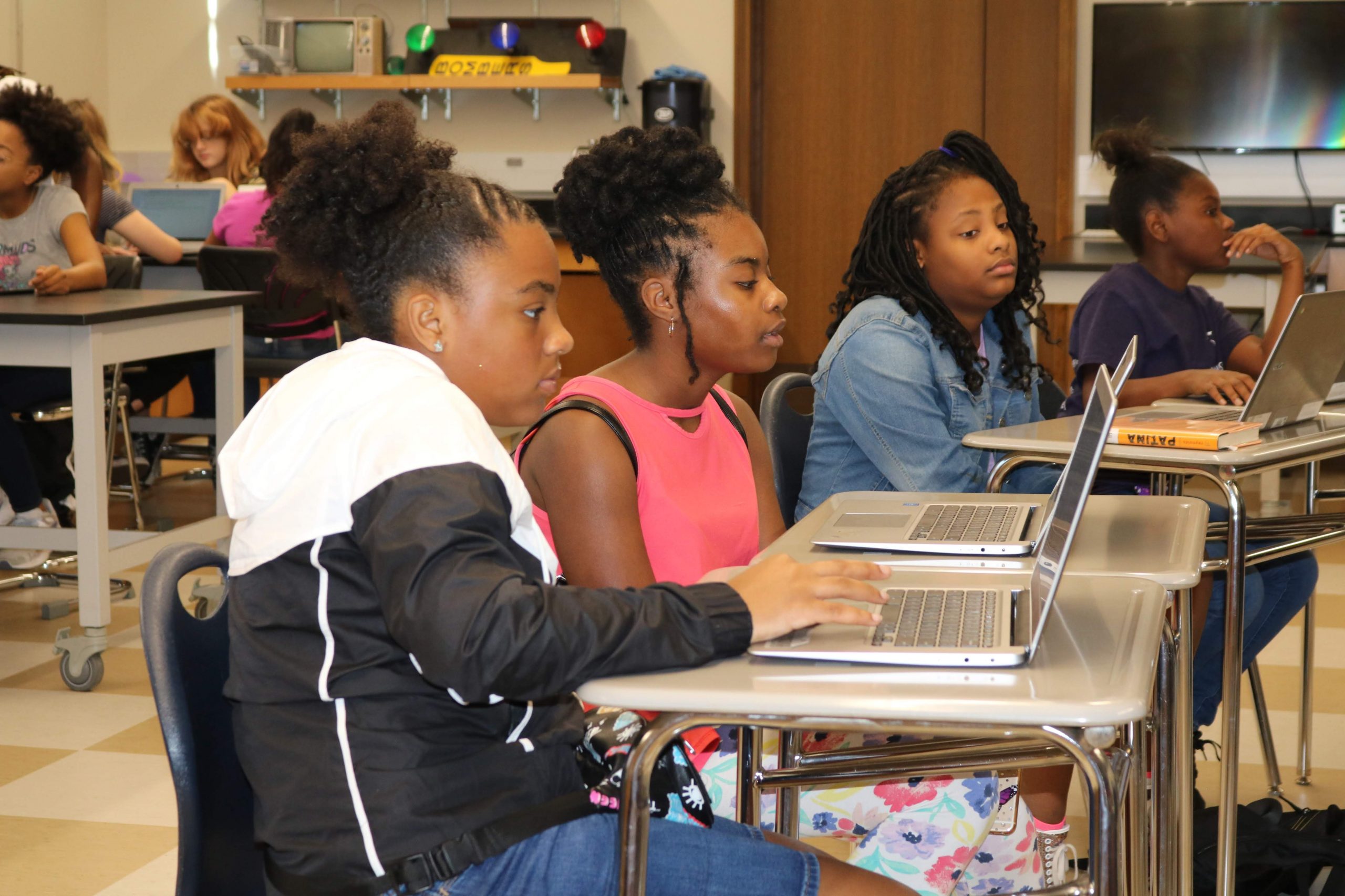 TRANSPORTATION
Just like with the summer program, Aim High provides free transportation to and from program activities. Whether Saturday session is on-campus or on a field trip, buses will run from partner school districts to the activity site. As always, you are welcome to drop off and pick-up your child.
Electives are a big part of the Aim High day. These  hands on, creative, informal learning opportunities allow students to experience new things and strengthen their skills. Teachers and TAs from that year create ever-changing elective options based on interests, skills, and expertise. Some past electives include:
Ceramics
Robotics
Coding
Mask Making
Journalism
Dungeons & Dragons
Poetry
Drama
Dance
Chess
Strategy Games
Team Sports